There's an awesome feature for Instagram stories that makes it easy for you to add music to your posts, and it's now available in more countries. I'm Smyth from CekPrinter.com and in this article I'll be showing you how to use the music sticker for Instagram stories. Now let's get started.
How to Use the Music Sticker for Instagram Stories
To begin open Instagram and start creating a story post as you normally would, you can capture a new photo or video or upload one from your device's camera roll. Then tap the music icon at the top of your screen.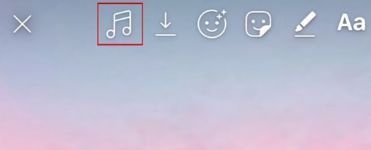 Here you can check out popular songs, or browse by mood or genre. You can also search for a song or artist using the search bar at the top. To preview a song tap the play button to the right of the title. If you want to add a song to your post tap the song name.
Next you can select what part of the song you'd like to play over your picture or video, slide the track horizontally to adjust the selected part. You can also adjust how many seconds are selected by tapping the default number at the bottom.
Read Also: How to Use the New Quiz Sticker for Instagram Stories
Then selecting how long you want the music to play, when you're happy with the selection tap done in the top right corner. Change the look of the music sticker by tapping it.
Move the sticker wherever you'd like it to appear on your story like you would with any other sticker.  Note that you can only add one music sticker per post, when you're done tap your story at the bottom to post it.
When your friends watch your story, the selection of the song you chose will play. If they tap the sticker they can listen to the whole song, and see a link to the artists Instagram profile.
Read Also: How to Add Alt Text to Instagram Posts
That's everything you need to know about the music sticker for Instagram stories.  Thanks for reading. if you found this tutorial helpful we'd love it if you'd hit the more article.
Source: Youtube.com: Techboomers