To make your Instagram content more accessible to those with visual impairments and give your account an SEO boost, you should consider adding alt text to your posts.
I'm Smyth from CekPrinter.Com, and in this article I'll be showing you how to add alt text to new and existing Instagram posts. Now let's get started.
How to Add Alt Text to Instagram Posts
You can add alt text to a post while you're creating it on the same page as when you add your caption. Begin creating a post as usual. Then once you finish your caption scroll down and tap Advanced Settings. Under accessibility select Write Alt Text.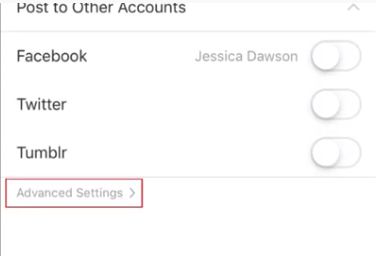 Write a description of what's actually in your photo or video. This will allow those with visual impairments to get a description of what you've posted and will tell instagrams algorithm what you're posting. When you're finished tap done, in the top right corner to save your alt text.
Tap the arrow in the top left to go back, and share your post as usual. To add alt text to a photo or video you've already shared to Instagram, go to your profile and find the post you want to write alt text for.
Read Also: Twitter "Lights Out" and Automatic Dark Mode
Then tap the three dots in the top right corner. Select edit from the menu appears, then tap Edit All Text.  Type in a description of your photo or video, then tap Done. Tap Done again to save it.
That's all it takes to add alt text to your new and existing Instagram posts. Thanks for reading. If you found this video helpful we'd love it if you'd hit the other tutorials.