Want to share something from your whatsapp status with your friends on Facebook?  Im Smith From CekPrinter and in this article I'll be showing you how to share your whatsapp status to Facebook. Now let's get started.
How to Share WhatsApp Status to Facebook Story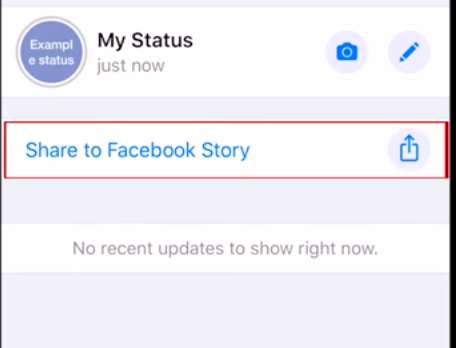 Tto begin open whatsapp and create a new status either with the photo, video, or text only. Then tap the blue arrow to post it. Once you've posted your status you should see a share to Facebook option appear below. Tap share to Facebook story, you may be prompted to give whatsapp permission to open your Facebook app, tap open.
This will launch Facebook on your device with your whatsapp status loaded into a story post. Tap share now to post it. Read Also: How to Run an Application Blocked by Java Security Error FIX
That's all it takes to share your whatsapp status on Facebook. Thanks for reading. If you found this tutorial helpful we'd love it if you'd read other tutorial.