Skype has a new feature on their mobile app, that allows smartphone users to share their screen on video calls. I am Smyth from CekPrinter.Com, and in this article I'll be showing you how to screen share on the Skype mobile app, now let's get started.
How to Screen Share on Skype Mobile
First open the Skype app, and start a video call with a friend. Once they've answered your call tap the menu icon at the bottom. Then select share screen, tap Start Broadcast. A three second countdown will begin, then screen sharing will start.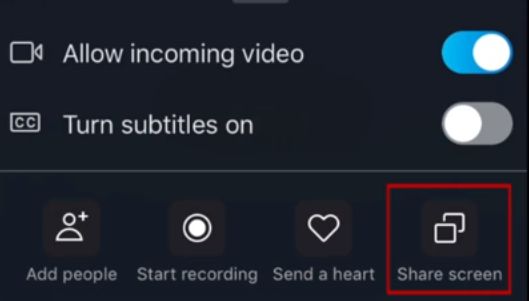 You can open up whatever apps you'd like to show your friends. If you rotate your screen orientation it will rotate your friends view of your screen as well. Sound will not be shared through the screen sharing, so if your screen sharing and want to share audio – you'll need to have your mic on and play the audio out loud for your friend to be able to hear it.
Read Also: How to Create Daily Shadow Copy of Files in Windows 10
To stop screen sharing go back to the Skype app, open the bottom menu and select Stop Sharing. That's everything you need to know about skypes new mobile screen sharing feature.
Thanks for reading, if you found this article helpful we'd love it if you'd read the other article ini here.