Twitter recently added a new feature to their mobile app that gives users more control over dark mode, including a new darker dark mode called lights-out as well, as an automatic dark mode feature that changes darkness based on time of day.
I'm Smyth  from CekPrinter.com, and in this article I'll be showing you how to use both lights-out and automatic dark mode on Twitter. now let's get started.
How to Automatic Dark Mode (Lights Out) on Twitter
Launched the Twitter app on your device and tap your profile icon in the top left corner. from the menu that appears select settings and privacy. Now tap display and sound, tap the switch beside dark mode to enable it.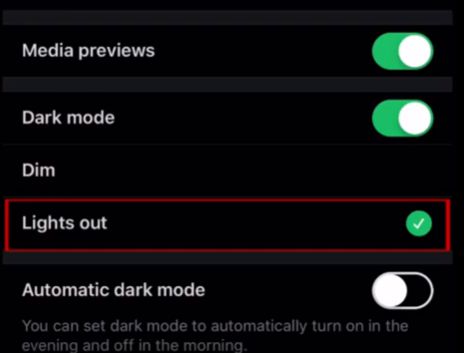 From there you can choose between two settings, dim, which is the original dark mode and lights out which is the new darker option. you'll see a green checkmark beside the option you've selected. to have dark mode automatically turn on in the evening and off in the morning,tap the switch beside automatic dark mode.
Now you won't have to toggle dark mode on and off if you prefer to have the light background during the day. That's everything you need to know to use Twitter's lights-out and automatic dark mode features.
Please Read Also: How to Get Verified on Snapchat
Thanks for reading, if you found this video helpful we'd love it if read other article on this blog.
Source: Youtube.com