Spotify has an awesome feature that allows users to listen without an internet connection. Want to learn how? You're in luck. I'm Smyth from Cekprinter.com and in this tips I'll be showing you how to download music and podcasts from Spotify to listen offline. Now let's get started.
Download Music and Podcast from Spotify to Listen Offline
If you're going to be traveling, or simply don't want to be using data, every time you're using Spotify away from a Wi-Fi connection you can download songs playlists albums and even podcasts to listen offline if you're a premium Spotify member.
To set this up you need to have an internet connection in order to download the music initially, but once it's saved for offline listening you won't need internet anymore.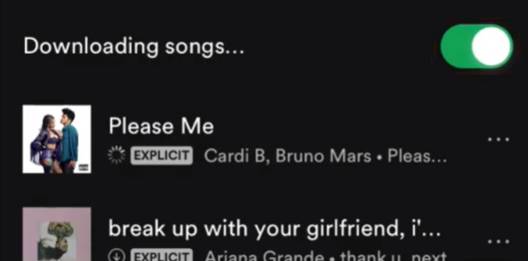 Open Spotify and find a playlist or album you'd like to have available for offline listening. then tap the switch at the top labeled download, you'll then see each song in the playlist or album being saved.
To do this for individual songs, find a song you'd like to save. Then tap the three dots to the right of the title. Select like, this will save the song to your library. Once you've added all the individual songs you want tap your library at the bottom. Select songs, then tap the download switch to save all your favorites for offline listening.
Read Also: Which Music Streaming Service is Best? Spotify vs. Apple Music
To download a podcast to listen to offline, search for the podcast you want to save. At the bottom right of any episode you'd like to save, tap the download icon. You can easily locate your downloaded podcasts by going to your library, tapping podcasts, then selecting downloads. Any saved playlists or albums will appear under their respective tabs in your library as well.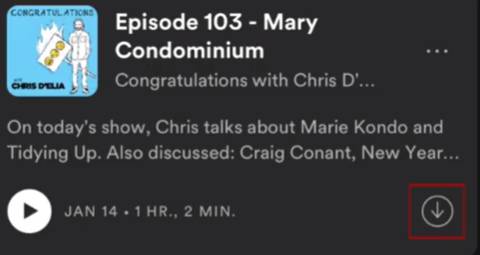 Note:  That this will take up some storage space on your device in order to make the content available without an internet connection. The music and/or podcasts will also remain within the Spotify app. You cannot download them to your device storage or move them out of the app.
That's all it takes to download music and podcasts to listen offline on Spotify. Thanks for reading. If you found this tutorial helpful we'd love it if you read the more article.
Source: Youtube.com/techboomers