Facebook Messenger makes it easy for you to stay in touch with your friends and family. I'm Smyth from Cekprinter.com, and in this article I'll show you how to use the Facebook Messenger app, now let's get started.
How to Use Facebook Messenger – Stay in Touch With Friends & Family
To begin you'll of course need to install the app if you haven't yet, you can download messenger for free from the App Store on iOS or Google Play Store for Android devices. When you open messenger for the first time you'll be prompted to login with your Facebook credentials.
If you're already logged into the Facebook app on the same device, you can just click continue as your name. Once you log in you'll see any recent Facebook conversations appear in the chats tab. Tap the people icon at the bottom to see a list of all the friends you can chat with on messenger.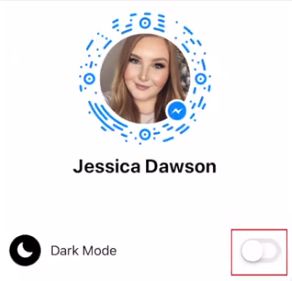 Here you can also view your friend's Facebook stories. In the discover tab you can find new games to play and business pages to follow. Tap your profile icon in the top left corner to access your messenger settings. you can also activate dark mode here.
In the tabs chat you can tap any conversation to open it, or start a new conversation by tapping the new chat icon in the top right corner. Then type in the name of the friend you'd like to chat with. To add another person to the chat tap the plus sign icon on the right and typing their name. Tap the textbox below to type in a message, type in what you'd like to say then tap the blue arrow on the right to send it.
There are a couple ways to send photos and videos on messenger. Tap the camera icon to snap a new image to send.
If you want to send a photo or video from your device's camera roll, tap the photo icon. Scroll sideways to find the image you want to send, tap to select it, then tap send. To send a voice message tap and hold on the microphone icon to record one. When you release the icon your voice message will be sent automatically.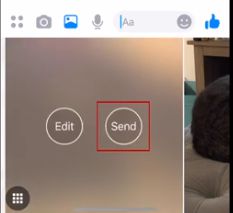 To send fun stickers tap the smiley face icon within the text box. You can choose from the stickers gifts and emojis. See more stickers by tapping through the various categories at the bottom and scrolling through each one to see the stickers within it.
Tap a sticker to send it in your chat. To start an audio or video call in a messenger chat, tap the phone icon or video camera icon. Once your friend answers you can chat all you want. These calls simply use your internet connection so you don't have to worry about long-distance fees. We'd recommend connecting to Wi-Fi if possible before starting a video call though, as they can eat up quite a bit of data.
To do even more with your friends on messenger tap the four dots on the left. Here you can choose from a variety of other features like sharing your location, send reminders, play games ,and more. There are also app integrations like Pinterest and words with friends that make it easy for you to connect with your friends in and outside of messenger.
That's everything you need to know to use the Facebook Messenger app.
Soure: Youtube.com/Techboomers