Facebook Messenger has finally followed suit of many other popular apps by adding a dark mode option to make the app easier on the eyes. I'm Smyth from CekPrinter.com, and in this article I'll be showing you how to access dark mode on facebook messenger for both iOS and Android. Now let's get started.
How to Get Dark Mode on Facebook Messenger
This process works exactly the same for both iOS and Android. To begin launch the messenger app and open a conversation with one of your friends. Then tap the smiley face icon above your keyboard. Scroll through to find the crescent moon emoji, it looks like this tap it to add it to your message. Then send it to your friend.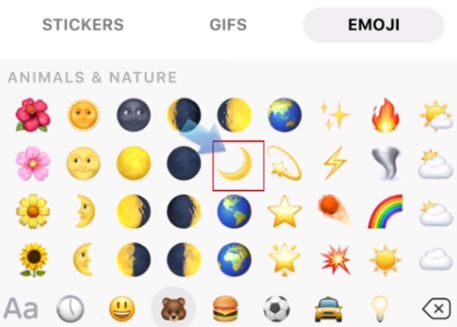 Once you do this you should see an animation of falling moon images on your screen. When the animation finishes you'll see a message appear letting you know that you've unlocked a dark mode.
Tap the link to your settings in this message. On the next screen tap the switch labeled dark mode to activate this feature. You should then see the background of the app turn from white to black. If you change your mind and want to turn dark mode off, simply tap your profile icon and tap the switch again to disable it.
That's all it takes to turn dark mode on and off on facebook Messenger for iOS and Android. Thanks for reading, if you found this tutorial helpful we'd love it if you'd hit the more article.
Source: Youtube.com/Techboomers