Need to scan a document to print a copy of it or attach to an email, but don't have a scanner handy, if you have an iOS device you're in luck. I'm Smyth from CekPrinter.Com and in this article I'll be showing you how to scan documents and turn them into PDFs using your iPhone or iPad, now let's get started.
How to Scan Documents PDFs with iPhone
To begin open the Notes app that came built-in on your device. Tap the new note button in the bottom right corner. To scan your document tap the plus sign at the bottom (+). Then select Scan Documents. Position your device over the documents so that you can see it on your screen.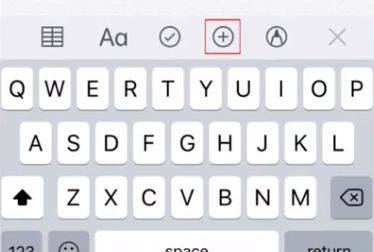 When you have it nicely positioned tap the white circle at the bottom. Adjust the corners of the box that appears over your scan to ensure that all the text is within the box. When you're done tap Keep Scan.
If you need to scan another page repeat, to capture another page. When you've scanned all the pages tap Save in the bottom right corner. To turn the scan into a PDF, tap the scanned document. in the top right corner tap the share icon.
Then selct create PDF, to save the file tap done in the top left corner, then select Save File To. Choose where you'd like to save the file, then tap Add. To access your PDFs just open the files app. Tap and hold on the file to open a pop-up menu.
Read Also: How To Print Double Sided Mac
Tap Rename if you want to give your document a specific title. Tap the PDF to open it, if you need to print a copy or attach it to an email tap the share icon at the bottom to access those options.
That's all it takes to scan documents and turn them into PDFs with apps that come built-in on iOS. Thanks for reading if you found this video helpful we'd love it if you'd hit the more article.
Source: Youtube.com