Hey welcome this we're doing a teach you how to print from your Android phone or tablet to your old printer. Now I know it sounds kind of silly for a lot of people but let's face a lot of people do use their Android phone or tablet more often than they use a computer, and in a tight spot when you don't have a lot of time, to turn on the computer print out your boarding pass or whatever maybe this is the perfect solution for you.
Okay so keep in mind that the steps I'm going to show you do print from Android device and Android version. Because well they tend to differ across devices and Android versions but the concept is pretty much the same.
How To Print From Android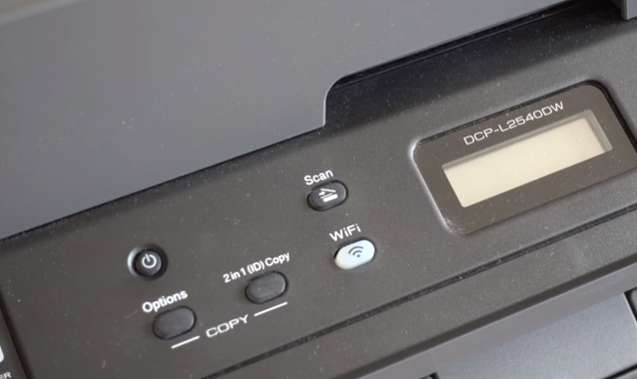 First thing you want to do is go to your system settings menu. The easiest method to do that is to drag down your notification bar, the other sort of gear icon, and some phones you might have to swipe down a second time to reveal that button.
Once you do that you're in your phone systems menu. Now the easiest thing to do because this is where a lot of it will differ depending your Android device finding your printers, is actually get this magnifying icon right here the top right.
Read Also: How to Connect a Printer Epson XP-8600 Using USB Cable
And just simply start typing, print as you can see one of the search results is printing so you tap on that it is the option you get. Now I do have one from Samsung built in because I am using the Galaxy Note 5, but there's a more Universal method approach to this.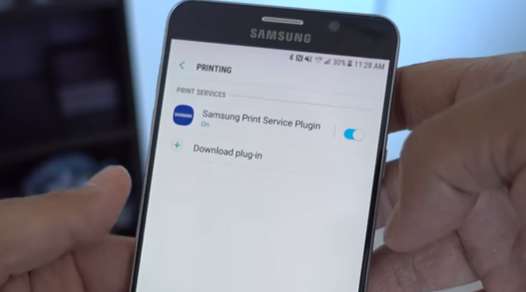 So in my option I'm gonna hit download plugin, and I stay me straight to the Google Play Store where it gives the recommended printing apps. So you'll notice that there's some manufacturers here so I'm using a brother printer so as a brother option here if you have an HP that is an HP option and so on and so forth.
Though the most universal method is actually Google Cloud Print. This is an app designed by Google in which they take a whole bunch of drivers from a lot of different printing manufacturers and put into one single app.
Download Google Cloud Print
So you can download your manufacturers printing app but in this case I'm just gonna use Google Cloud Print as an example. Make sure that the service is turned on you can attack on it and you want to also make sure that your printer is connected to your Wi-Fi network, or Ethernet.
So that's really important point here, if by some chance your printer does not support connectivity to your network through an Ethernet cable or Wi-Fi there are other apps you can download from the Google Play Store third-party apps but they're not that stable.
So if your printer doesn't have that option it's most likely because it's an older printer, or it's more of a industrial-sized printer which exactly designed for this method.
don't make the same silly mistake I did make sure you are connected to your Wi-Fi network and not in your mobile data plan. It's along the cloud print service we didn't do is his three-dot button menu at the top right, hit add printer, and I'll search a Wi-Fi network for any printers.
Now I'm getting some weird errors that it thinks I'm not connected to Wi-Fi at all so what I did was go back to the Google Play Store or anything download plugin, I downloaded the brother printer driver for your Android device because it actually works better so if I tap on that.
It'll start automatically searching for a printer, and it found my printer. So if I wanted to print a website for example while I'm in Google Chrome I'll have to do is hit the 3 dot menu, share, print, and you get a whole bunch of printing options here me at the top.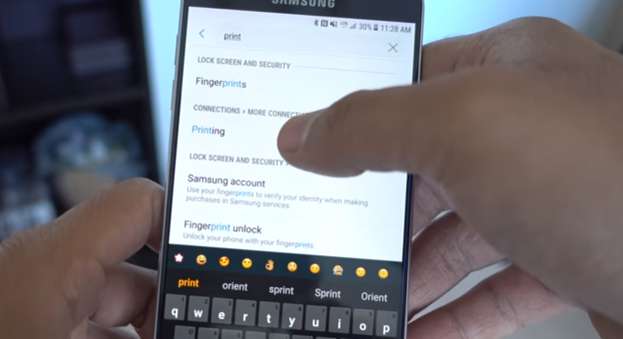 So what I want to do is choose my destination. By default it allows you to save the page as a PDF kind of like Google Chrome on a desktop computer. But if I choose my printer for example I'm not just gonna print it off just now I can actually choose a lot of options here so if I tap this.
Let's say I want to print all four pages of the web page, I can select arrange maybe I want to print the first page, of the web page. You know a whole bunch of options just like you wanted to go chrome web browser on your desktop computer.
Then the print button, it gives you a warning it's gonna go through a whole bunch of service to communicate just accept it and you're good to go. And the concept remains pretty much anywhere else on the phone let's say I'm in my gallery of a print this funny picture.
All those do is get the menu up here up and running at the three-dot menu, print, and again get the exact same options on how you want to print a while orientation and all that jazz.
So that's pretty much how you print from an Android phone or tablet to a printer and thanks for reading