Hi everyone I had a problem on this printer error 5100 that I was able to fix within a couple seconds. What you do is you just open the front place its MX432 and also all similar models that use that type of thing can have same constructions.
Canon Error Code 5100 PIxma MX432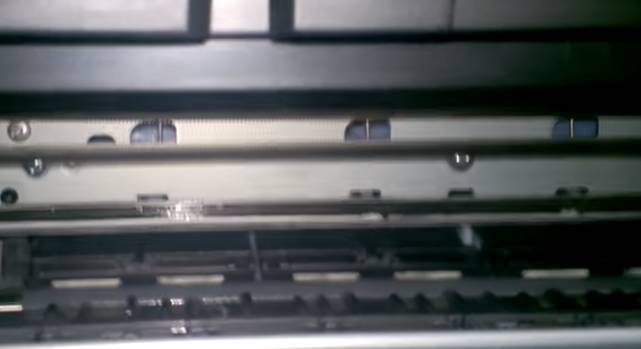 Basically Canon printers that don't have the, printhead and you see that strip in there the timing strip it basically directs the carriage forward for where to go, you just need to clean that and that air will go away.
It usually gets some grease on it or something from either the bottom rail right there, and it gets it on the strip here, and that like ruins everything for the printer and it just gives you that error code as if there's something.
Read Also: Driver Canon IPF770
Another most common problem is you if you had paper jam in there you may have some leftover paper and it's giving you some leftover paper and it's giving you the air 5100.